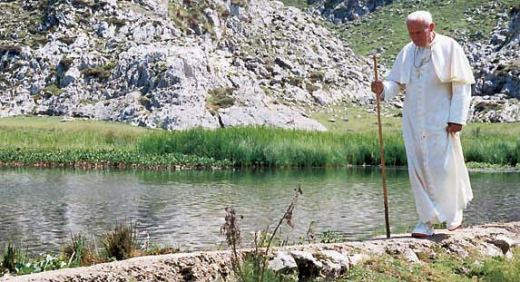 We are all sad for the lost of John Paul II, the Holy Father returned to the house of Father in 2 April, 2005.
Here an handy link to the Special on Pontificate that is on the Vatican website, very impressive and hopeful.
I will post soon some of my strong feelings in S.Peter these days. (You can see some photos in flickr, since I was very long time here, it's near my house).