(Privacy and Cookie policy: continuing visit this site means the acceptance of these conditions)
Welcome!
I'm a Computer science engineer, post graduated in Information and communication science. I do research in digital processes on the social networks and their correlation with narrative behavior; currently I teach on Communication and New media topics at the University of Rome Tor Vergata and Pontifical Athenaeum Regina Apostolorum. In 1996 I founded the first hypertextual technical magazine BETA and - in 1999 - the online agency ITNews, writing some popular guides about social networks, blogging and media citizenship. I was co-organizer for TEDxViaDellaConciliazione (2013). I'm a fan of HTML 5 and paradigm-shift models. I do consulting with LG Studio. You can find more information in the About and Contact pages.
Research Interests
Include: Communication; Digital Media; Social Media; Internet & Society; Semantic Web; Web Technologies; Knowledge Management and Content Management; Strategic communication; Psychometry; Advertising and privacy.
Recent entries
LG Post Weekly Newsletter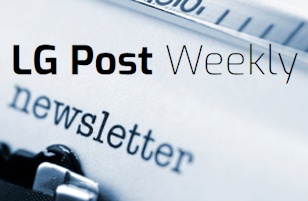 In 2012 I started a regular publication based on the automagically generated Paper.li platform: LG Post weekly (you can always read it at the static address Lgpost.com). Starting from 2018, January, you can subscribe to an email version (a newsletter) of it: take a look at the form above the fold! Some curated contents are also available - on a non-regular basis - in Scoop.it/lgpost.
Welcome
54.226.41.91
!
I do
research
on
Digital processes
, and
teach
in higher courses about
Communication and new media
. I founded the
BETA
magazine and the IT News agency; I've been co-organizer for
TEDxViadellaConciliazione
.