(Privacy and Cookie policy: continuing visit this site means the acceptance of these conditions)
Welcome!
I'm a Computer science engineer, post graduated in Information and communication science. I do research in Digital clusters [a Webnewspaper]: narrative processes and their correlation with behaviour in Social networks. Currently, I teach on communication and digital media topics at the Pontifical Athenaeum Regina Apostolorum [

] and the University of Rome Tor Vergata [

]. Previously, I founded the hypertextual technical magazine BETA (1996) and the online agency ITNews (1999), wrote popular Guides about blogs and social media citizenship and co-organized TEDxViaDellaConciliazione (2013). I do consulting with LG Studio and am a huge fan of HTML 5 & open paradigms in CMS/SNS. You can find more in the About and Contacts page or...in the list of my preferred Quotes. Don't miss out my LG Post Newsletter!


Switch to the English version.
Research Interests
Include: Communication; Digital Media; Social Media; Internet & Society; Semantic Web; Web Technologies; Knowledge Management and Content Management; Strategic communication; Psychometry; Advertising and privacy.
Recent entries
LG Post Weekly Newsletter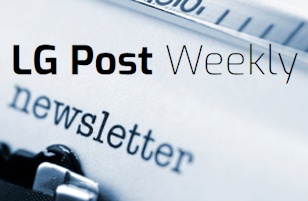 In 2012 I started a regular publication based on the automagically generated Paper.li platform: LG Post weekly (you can always read it at the static address Lgpost.com). Starting from 2018, January, you can subscribe to an email version (a newsletter) of it: take a look at the form above the fold! Some curated contents are also available - on a non-regular basis - in Scoop.it/lgpost.
Welcome
50.19.34.255
!
I do
research
on
Digital processes
, and
teach
in higher courses about
Communication and new media
. I founded the
BETA
magazine and the IT News agency; I've been co-organizer for
TEDxViadellaConciliazione
.