✓ 1st Book (in the correction phase, but here we are)
✓ 2nd Degree (in Humanities, the first was Technical)
✓ 1st scientific article (a peer-reviewed one)
✓ 1st Course in Tor Vergata University.
× Definitive breach with my ex girlfriend.

An intense year. No doubt.
In search of a pattern
"There are things that don't look connected, but at some point you can connect them and everything makes sense", says Cheryl in The Secret Life of Walter Mitty (the remake is not a great movie but contains several good insights).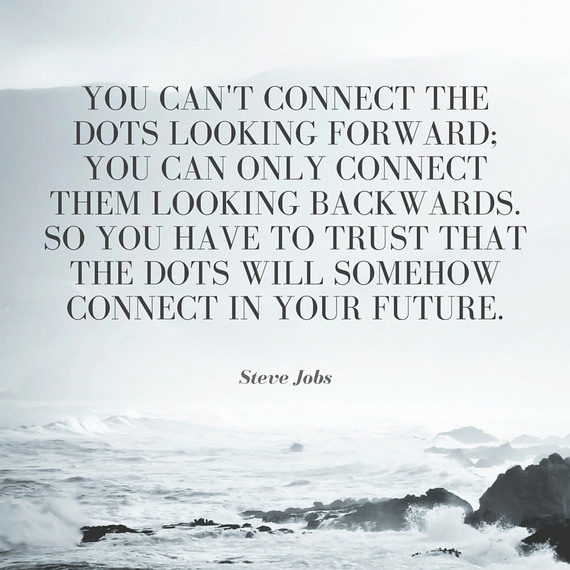 Sometimes I put together some elements to find a pattern, a model of meaning. Steve Jobs focused his famous Stanford speech of 2005 on the concept of connecting dots, adding that to achieve it you can only look back. It's like that, and sometimes I can do it well, sometimes less. On many occasions, this year, I have been able to connect the dots and see a bigger picture, and it was perhaps the year in which it happened more clearly.
Not for everyone is this way, or not for all things (the theme of personal and collective narration is a leitmotif of my research - so somewhere here the longread is assured). If I look at the stories of friends, ex's, or colleagues, I realize that for some of them, it's not easy to connect dots and see a "design". In some cases, they do not give importance to things that, instead, make sense to connect. In other cases we are fixed in a narration that apparently makes sense, but which is not connecting the "right" things. We often do not give space to what is painful, because we don't want to see it in our life, and consciousness. So we tell us a story, but the dots do not connect, or something is always missing... and the painting simply doesn't appear.
The last check on my list is in this category: it was a loss I do not understand well. I can cling to a poet motto, or tell me that it helped growing (in some circumstances, it was), but the truth is that after all these years I'm still unable to catch sense of this story - maybe our singer Vasco is right: there is no one. No dots to join, no pattern.
The personal point of view
In connecting things, there is a personal focal and an extended one.
In the personal focal I can say that a recognizable pattern was certainly the field of study, on the topics that were of my greatest interest: research on digital processes and teaching. The possibility offered by the degree in humanities, combined with the one in computer engineering, gave me the basis to configure a path of deepen professional growth in these two areas. I saw how everything I had done was necessary. Clearly, in order to achieve these results, it was necessary to work hard, but there is a common thread that links the past things - even apparently wrong (such as the degree in engineering, in fact) - to what I have done nowaday. Those skills and past "wrong" studies now make sense.
That's why when I see friends avoiding connecting experiences, I get to say "believe me, it's not useless". Yet I already know that they will not believe me. I too, often, struggle to recognize the experiences, especially the painful and senseless ones. It is way a continuous work, which we never stop learning to do - with a method. Often we find ourselves failing to reread our personal history from different perspectives, and - specially - with a different look...
The tiring adjective refers to all the things that have happened in a single calendar year, so many. Beautiful (most), but also exhausting, because I had to review almost all of my work and study models. It seems not so, but it's like changing head or almost, after 45... Someone could call it "a beautiful challenge" (a term that immediately makes you think of the marketing language). Complicated challenges, too. At the end of the year I experienced two events that are difficult to manage (and we are the third adjective, difficult), I prefer not to talk a lot about. From the seemingly simple distortion to the wrist - that instead is perhaps something other -, to important people who moved away from my routine for work and obedience's reasons. And I will miss them...
Here comes the... Newsletter
Since I'm not the kind of person who stands still for a long time - nor I do everything right, but the contrary*, in January will start my newsletter, which in a flicker of imagination I called "LGPost". It'll be weekly and based on the Paper.li platform drawings from the social feeds I read (Twitter, plus Facebook, Linkedin, in the future), and some articles that I report directly. Hence, if you want to sign up, I'm glad!
* At the time of Splinder - an italian blog community - I wrote a little "eulogy of balance"; today, unfortunately in the maximalism era, articles against mediocrity are rampaging on Medium. Maybe I should find that post...